Visionary executives will help drive Pillir's rapid application development strategy to reduce the barriers to innovation posed by overly-complex legacy systems
CHANDLER, AZ – August 11, 2021 – Pillir, the provider of the innovative EdgeReady Cloud rapid application development solution for ERP and SAP-centric environments, is proud to announce it has launched a new Advisory Board that will provide vision, guidance, and strategy for Pillir's long-term business plan. The company has recruited three top-flight, outcome-driven executives with decades of experience in IT, digital transformation, and SaaS-based integration, hailing from companies such as IBM, Verizon, Zoom, and Dell. The new Advisory Board members include Jeff Smith, former Chief Information Officer at IBM and advisor to companies like Box and Zoom, who is COO with the Fortune-500 company World Fuel Services. Board member Vic Bhagat was Senior Vice President and Global CIO with Verizon Enterprise. In addition, Board member Buell Duncan was formerly Vice President of Marketing for IBM's global software businesses, with four decades of experience in the IT channel.

The Board will address the complex, code-heavy, technologically antiquated state of many legacy business processes, which serves as a hindrance to innovation for many enterprises that utilize ERP solutions such as SAP, Microsoft Dynamics, or Oracle. Some of these companies have deferred upgrades to more modernized, cloud-based business processes due to the excessive time, cost, risk, and potential disruption associated with traditional integration methods. These three highly-accomplished, C-level executives all maintain a focus on speeding the modernization of business applications and processes, allowing companies to innovate and digitally transform their software-based business processes through the use of low-code/no-code solutions.

"It's my mission to join inspiring professionals like Pillir's leadership to accelerate digital transformation in the enterprise space," said Smith. "Pillir has raised the bar in helping enterprises with complex IT environments transform their operations. Their unique approach to the conversion of legacy solutions and their focus on ERP environments resonates with me, presenting a breakthrough method to address the challenges I've seen in the market for years. I wish this solution was available long ago, and I'm dedicated to ensuring it's put into practice to the benefit of other CIOs. I'm proud to help further Pillir's efforts."

"The business community has been demanding a more flexible option to transform their business operations and processes, one that will allow them to be agile and responsive to the evolving market. Companies should have control over how and when they transform their departmental applications," said Bhagat. "They should have a choice in the level of risk they take when moving forward with these migrations, while also safeguarding the cumulative knowledge and customization of their legacy environments. Pillir's leadership and Advisory Board members are like-minded in wanting to produce this reality far faster than traditional methods, removing the obstacles to modernization through low-code integration."

"Digital transformation doesn't need to be an overwhelming, all-or-nothing undertaking," confirmed Duncan. "The past two years placed tremendous stress on CIOs and enterprises who are facing modernization. Augmented by decades-old software challenges, these market pressures intensified the need for innovation. Through solutions like Pillir's rapid application development platform, even complicated enterprise IT environments with substantial customizations can become agile, responsive organizations with productive, cloud-based business applications. They can create streamlined workflows on the leading edge of organizational innovation. As part of Pillir's Advisory Board, I can help make Pillir's platform part of the standard solution that every ERP-centric enterprise depends on to facilitate modernization, leveraging its SAP-centric rapid application development as a silver bullet for success."

Pillir's solution is unique in the market, offering a rapid development platform-specific to SAP enterprise environments. Its low-code platform allows businesses to not only create new business processes with little-to-no coding, but also to automatically convert existing business processes such as inventory management, accounting, and invoicing. This allows enterprises to innovate in a fraction of the time, with lower costs and less risk of disruption. Enterprise companies that utilize SAP have been under significant pressure to upgrade to the SAP S4/HANA solution in order to modernize their systems and adopt their workflows to the cloud. Pillir's solution allows these businesses to approach modernization on an incremental basis, giving them greater control over how and when each application is modernized, according to their own priorities. This solution is being offered through a straightforward, economical pricing structure, where businesses are only charged per active users, making it affordable for a range of budgets.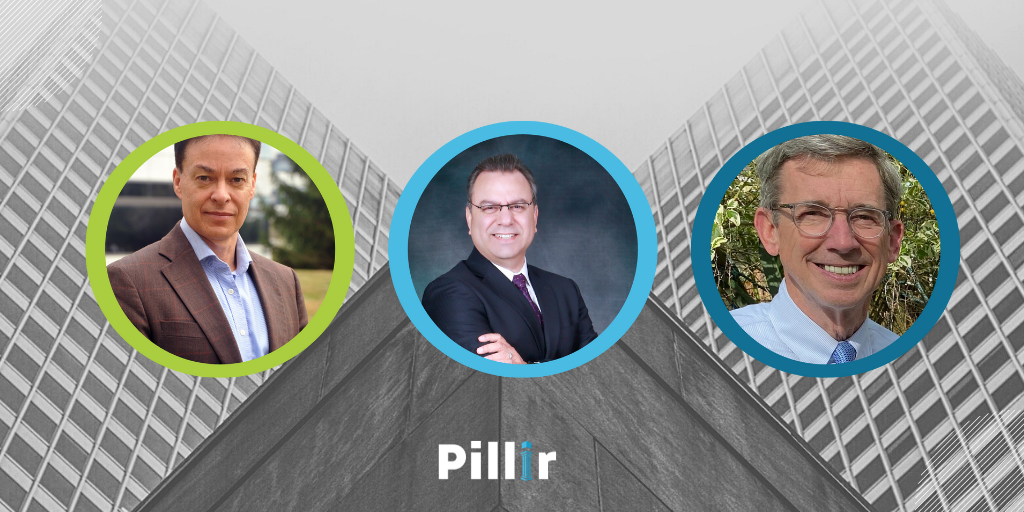 When business applications are modernized and adapted for cloud-based infrastructures, it streamlines workflows, boosts productivity, and allows companies to take better advantage of the efficiencies of hosted infrastructures. With this new Advisory Board, Pillir now has three new industry-leading pioneers to advocate for these streamlined, low-code options.
Background on Pillir's new Advisory Board Members:
Jeff Smith

: Smith has considerable first-hand experience addressing digital transformation in both enterprise and industrial settings, including his C-level position in the oil and gas industry, providing a perspective on the challenges inherent in many large, asset-heavy industrial companies. He has served as CIO of IBM and in an Advisory capacity at Zoom and Box, making him privy to some of the most innovative IT and collaboration initiatives in the business world. He brings with him a passion for maintaining an agile, effective company culture focused on shared goals, allowing talent and leadership to serve as the greatest accelerants of digital transformation.

Vic Bhagat

:

Bhagat was recently CIO for Verizon Enterprise and currently serves as a senior advisor to Kyndryl/IBM. His previous career spanned 20 years in various divisions at GE, including as CIO, plus additional years as global CIO at storage giant EMC until it was acquired by Dell. Due to his decades of B2B and high-tech industry leadership, Bhagat is an influential strategist focused on transforming large-scale companies into modernized, cloud-ready organizations. His goal is to assist enterprises in their quest for innovation, leveraging and driving the adoption of new technologies to escalate growth with efficiency and simplicity.

Buell Duncan

: Duncan was a key leader with IBM's global software business, which encompasses one of the largest providers of cloud infrastructures in the world, and has been working with IBM since the 1980s. As one of the market's premier strategic advisors for technology marketing, Duncan offers deep experience in product positioning and partner strategies. Through his long-term immersion in the channel, he has a deep understanding of the challenges faced by MSPs, system integrators, and ISVs working in complicated IT environments.