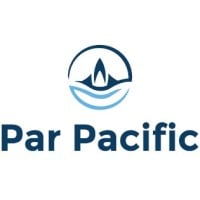 Par Pacific Holding, Inc. (PPH) is the strategic owner of market-leading energy and infrastructure businesses; managing the largest energy network in Hawaii, the Pacific Northwest and also within the region of the great Colorado Rockies. With over 124 retail locations across these regions, some containing energy networks with over 148,000-bpd of combined refining capacity, PPH is a major leader and innovator in the energy industry.
The Challenge: overhead, duplicated data, manual data entry and inefficiencies in SAP supply chain business processes
PPH was faced with the challenge of needing to create a stream-lined, automated process for the submission and completion of Vendor Requests (VR) and Material Requests (MR). Accelerating the optimization of current requests, approvals, and data entry processes was key to supporting PPH's strategic growth initiatives. These processes all leveraged data within their existing SAP system and had to meet the needs of ALL stakeholders including vendors, requesters, treasury, and back-office users. These processes would also need to accommodate users such as maintenance, repair, and operations requestors, PPH supervisors, and floor managers, as well as procurement and back-office workers.
PPH's existing VR and MR processes were not automated and required spreadsheets — with manual and sometimes duplicate data entry, as well as print, sign and scan approvals via PDF documents while sometimes utilizing DocuSign.
Because SAP's product line could not provide a modern, cost-effective solution for PPH's requirements, PPH was taking on unnecessary cost in having to maintain inefficient processes: increasing overhead, duplicate data and an overall impractical solution that directly impacted the bottom-line of their business. With PPH having to allocate additional resources to ensure data integrity and speed-to-market — they started a search for a digital solution that enhanced their existing business processes.
Hear more from Sudhakar Virupakshi CIO, Par Pacific Holdings in the following video:
The Solution: Minimize ABAP customization, creating cloud-native applications
PPH needed to find a solution that was tightly integrated with their SAP landscape and would be able to adopt their existing processes to create a streamlined, digital solution. Without a huge team of developers available around SAP, and a short timeline — their first instinct was to look in the low code market.
However having recently implemented SAP S/4HANA, they were cognizant of the problems that arise in SAP with ABAP customizations and wanted to retain a clean and pristine core with little-to-no ABAP customizations to support their unique business requirements. They had researched other solutions, but discovered that most solutions came with their own technical debt given legacy technical architectures, confusing pricing models, and no real change in the process of having to build integration with a complex system like SAP. Moreover all these low-code applications would have added extensive ABAP customizations in their SAP core that would have added to their core SAP maintenance and upkeep.
PPH chose EdgeReady Cloud because of the Pillir's team deep knowledge and understanding of the SAP and ERP Ecosystem, the cloud native architecture of the platform, the proven offline capability second to none in the market, the simple monthly active user based pricing model, and a streamlined and native integration to SAP.
SaaS solutions instead of SAP customized code, keeping SAP core clean
While leveraging EdgeReady Cloud, PPH was able to take their existing manual Vendor Request Management and Material Request Management processes and convert them into streamlined and modern SaaS applications, complete with workflow processes all fully integrated to their SAP S/4HANA. What were once processes that consisted of PDF printing and scanning, spreadsheet maintenance and manual data entry, turned into a fluid, easy to manage process that incorporated PPH's Master Data and streamlined it into an easy-to-use modern user experience — allowing for all request methods to be entered, managed and approved in minutes, all without having to add any ABAP customizations in their SAP core, thereby retaining their SAP core to be clean and pristine.
Customizing PPH's requirements to include a DocuSign alternative, Pillir's SAP Customer Success team also went the extra mile to ensure that PPH's digital platform met the exact requirements of all parties involved in the Vendor Request and Material Request processes.
| | |
| --- | --- |
| Sudkhakar Virupakshi, CIO | "Doing more with less is a recurring theme in our industry — and something we always look to do here at Par Pacific. From the day we met with the Pillir team — their SAP expertise, industry experience, and unique platform capabilities were apparent. It was clear that they had a good grasp on where their platform did and did not fit — and we easily identified a couple use cases that we could prove value quickly with. Their consumption based pricing model matched our budget constraints, and allowed us to take an incremental approach to modernizing some key functions and roles around our ERP deployment. With these first two wins behind us, our team is now training directly on the platform so we can continue to digitize and modernize parts of our business that historically would have been far too expensive and time intensive to even consider." |
Business Value
Increase Productivity
Process and productivity efficiencies were gained, resulting in near real-time updates into SAP and enabling visibility across teams with improved reporting capability.
Agile SAP Customization
Customized capability and deployment done rapidly with minimal ABAP development resources and very little programming. Significant reduction of maintenance time and effort for future enhancements and support.
Clean SAP core combined with customized user experience
SAP maintained as core system of record but kept as standard and close to best practices for existing processes as possible – while still having customized user-centric experiences for edge use cases and processes