Businesses would be hard-pressed to think of another time when they've faced the number and severity of supply chain disruptions occurring today. A White House blog on the topic describes the perfect storm creating unprecedented challenges: The pandemic continues, millions of job openings remain to be filled, some raw materials and parts are scarce, and consumers are spending the money they held onto in 2020, creating high demand. Moreover, issues are compounded for businesses with complex supply chains, which the White House blog points out "are vulnerable to disruptions due to shortages of inputs from other businesses." For these companies, SAP Supply Chain Management (SCM) is one of their most important enterprise resource planning (ERP) modules.
SAP Supply Chain Management Features and Benefits
During this time of widespread supply chain challenges – and at any time a business wants to operate most productively and efficiently -- SAP SCM software is an essential tool. The module includes applications that enable you to simplify demand planning, manage your network, and make informed decisions about supply chain execution and optimization. SAP SCM also allows you to control product information and product flow across your organization, ultimately helping you increase customer satisfaction while controlling costs.
Try a demo of our SAP Supply Chain Management software
SAP Supply Chain Optimization Through Customization
SAP Supply Chain Management provides users with vital capabilities; however, the latest research from ASUG shows that 91% of organizations need to develop customizations to optimize workflows and support their unique business processes. Some areas in which you may be able to enhance operations with custom code include:
Material Traceability: You can optimize material traceability from procurement through consumption with an app that provides you with end-to-end supply chain visibility.
Goods Movement: A custom app will enable your team to transfer or move goods within warehouses or to new locations. With this app, you can also take advantage of the mobile-native features of your teams' devices, such as GPS, barcode scanning, and camera, to capture vital data and provide real-time visibility into stock or finished products.
Goods Receipt: An app designed with your processes and your employees in mind can increase productivity, efficiency, and accuracy in receiving.
Inventory Management: An app that complements

SAP Inventory Management

capabilities will enable your team to access information and capture data using mobile devices immediately as goods are used or moved.
Material Master: A custom app can enhance your master data manager's capability to create and edit a material master in SAP, building a single, real-time source of truth, saving time, and getting the most important insights front and center for decision-makers.


Try a demo of our SAP Supply Chain Management software
How to Optimize Your Development Process Along with Supply Chain Management
Your developers may see the value in creating a total SAP supply chain execution platform customized to your specific operation. However, they may also believe that developing and maintaining custom code will be barriers to making this vision a reality.
A low-code/no-code, rapid application development (RAD) platform is the key to overcoming these challenges – if you choose RAD technology designed to support custom apps for SAP, such as Pillir. This system allows developers to work more quickly and efficiently, leveraging a low-code/no-code interface that replaces writing lines of code with creating apps with graphical "building blocks."
Additionally, Pillir provides you with app templates based on industry best practices for supply chain management that you can use out of the box or customize for your market or industry, your business processes, and the way your team works.
As your business advances to full digital supply chain management, Pillir equips you with a tool that allows you to evaluate customizations your business has used for years, even if the developers who created them have moved on. It also gives you insights that enable you to minimize technical debt, which is an advantage whether you will continue to operate with an on-premises ERP or migrate custom code to SAP S/4HANA or other cloud environments.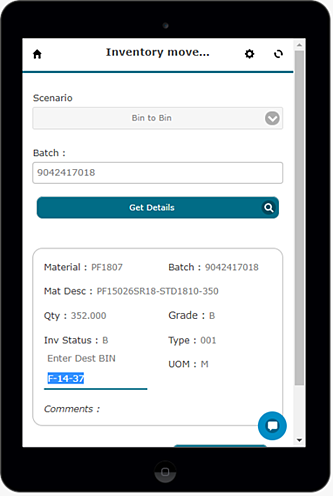 Final thoughts on SAP Supply Chain Management
In the current climate of demand outstripping supply, businesses that can overcome supply chain disruptions with strong visibility, planning, and forecasting capabilities may be able to seize opportunities from competitors who lack them.
SAP supply chain process flow, augmented with custom code tailored to your business, can give you the chance to turn a challenge into an opportunity, supply your operation with the materials and parts it needs, and meet customer expectations.
Learn more about how Pillir, the edge-ready rapid application development platform for ERP customers, allows you to take SAP Supply Chain Management to the next level.
Try a demo of our SAP Supply Chain Management software
Photo by Zetong Li on Unsplash