Whether your enterprise receives goods into its warehouse for production, distribution to retail locations, shipping directly to e-commerce customers, or consumption as it provides services to customers, it needs effective goods receipt processes. SAP goods receipt gives warehouses the ability to receive products, parts, partial assemblies, or raw materials – and customized mobile applications can make the processes even more efficient.
There are several reasons why optimal goods receipt efficiency is critical to warehouse operations. It provides real-time or near-real-time visibility into what's in the warehouse, which aids in production planning and purchasing decisions. It also provides a mechanism for ensuring that goods coming in are in good condition and that the enterprise isn't paying for worthless parts, raw materials or supplies.
Accurate goods receipt records are also key to inventory management. They ensure a record of what should be in the warehouse versus what's actually there, which can provide an immediate red flag if goods are stolen or unaccounted for. Ultimately, efficient and accurate goods receipt processes allow warehouses to control costs related to warehouse holding, labor, loss and shrink, and production delays due to stockouts.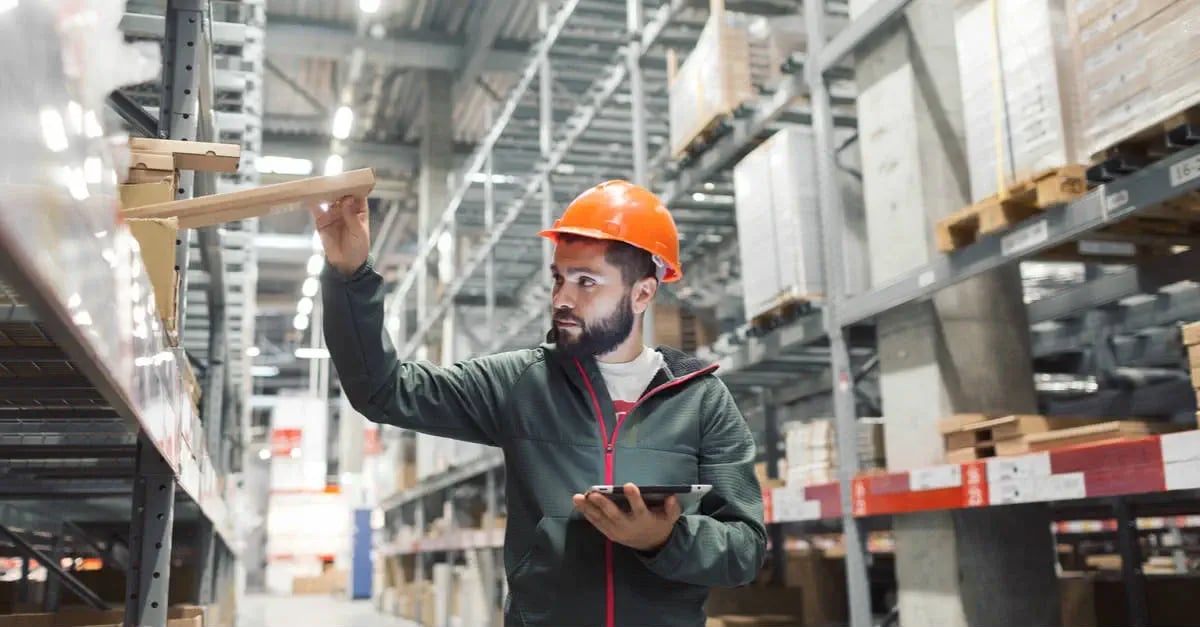 Options for SAP Goods Receipt
Goods receipt in SAP starts with how your enterprise initiated the order:
Purchase order: Enterprise purchasing departments typically issue a purchase order number for goods that enables tracking through the purchasing and receiving process and assists with inventory management. Companies enter this information in the SAP Materials Management (MM) module.
Production order: Some goods received into the warehouse are produced rather than ordered and purchased. Warehouses receiving these goods reference the production order in the Production Planning (PP) module.
Other: SAP also allows you to create a goods receipt record without a purchase order or a production order.
Within the SAP goods receipt process flow, warehouses most often create a goods receipt using the MIGO transaction code (T-code). Using MIGO, you choose the Goods Receipt option and choose purchase order. Enter the date if not set to default, then click the vendor and material tabs to view related data. Next, you will see the destination for the goods received and the stock type and whether it requires quality inspection. You also match the goods to the purchase order and confirm successful receipt.
If the goods receipt is based on a production order, organizations use the MB31 T-code and enter manufacturing data and whether the material must be inspected.
Using a mobile app, such as Pillir's Goods Receipt app from the Goods Movement app package, warehouses can enter information into a goods receipt manually or automate processes with barcode scanning.
SAP makes a temporary storage location for goods received and then uses a search algorithm to find warehouse storage.
People Are Part of the Process
Although SAP automates many elements of goods receipt, sharing data with the systems and modules that need it, warehouse employees are also integral to the process. They need to check the goods to make sure they match the items listed on the purchase order or production order, they're what the requesting department expected, and they aren't damaged.
Additionally, a warehouse employee confirms that the goods were transferred to the warehouse storage location, either manually or with a barcode or RFID scanner, and inventory numbers are adjusted to reflect the new goods. Finally, the finance department receives the goods receipt and pays the invoice for goods received from a vendor or supplier.
The Problem of Paper
Although SAP allows purchasing departments, warehouse employees, and other stakeholders to enter and find information related to goods receipt, SAP isn't always accessible to workers in an expansive enterprise facility or complex. they don't always work near a stationary terminal, have network connectivity, or have mobile apps with the functionality they need. As a result, workers may result to paper-based processes to record goods receipt, purchase order numbers, material or product conditions, date and time of receipt, and other vital information.
However, paper-based processes have inherent problems:
If employees write information on paper, that data isn't immediately uploaded to SAP, prohibiting a real-time view of inventory.
Handwriting can be difficult to read when it comes time to input data, which can lead to errors and misinformation that result in bad purchasing or production decisions.
Paper records are vulnerable to loss or damage, making the data recorded on them vulnerable as well.
Keeping paper records adds time to processes, which limits productivity.
Developing mobile apps will enable warehouse workers to scan or record data at the point of task, eliminating the need for paper records. Enterprises that want to transition from paper to mobile apps often reach another hurdle, though. Mobile app packages for warehouses often contain more functionality than the operation needs, and the cost may prohibit much ROI. Furthermore, development via traditional methods is a time- and resource-intensive process and the apps that your enterprise needs to operate more efficiently could be months – or more than a year – away.
Solve the Challenge with Mobile Goods Receipt for SAP
The best option is a mobile apps suite that includes the specific functionality your warehouse needs to capture data in real time and increase productivity, accuracy, and profitability. Pillir's Goods Movement app package consists of a goods receipt app that tracks the movement of goods within your organization as they're received into the warehouse and move between production and the warehouse. The Goods Receipt app within the Goods Movement app package eliminates the need for paper as employees perform their jobs throughout the warehouse, collecting the data necessary to complete a goods receipt in SAP.
You can use Pillir Goods Movement mobile apps -- on any mobile, rugged, or RF device -- out of the box or have Pillir customize them to align with your unique processes. Even with customizations, you can still deploy the apps you need within a few weeks. The apps also allow you to take advantage of native mobile features, such as GPS positioning, barcode scanning, and image capture to make data collection easier.
Final thoughts on SAP Goods Receipt
Furthermore, Pillir's low-code/no-code platform is deeply integrated with SAP, so there's no need to build OData connectors, and the Goods Receipt and other apps in the Goods Movement package, as well as other Pillir mobile app packages, including Asset Management and Warehouse Management work in SAP S/4HANA or SAP ECC while keeping your SAP core clean.
Efficient SAP goods receipt processes are key to inventory visibility, product quality, minimizing loss and waste, and informing production planning. Learn more about how you can enhance your goods receipt processes with apps designed for your operation.