SAP EWM vs WM
SAP Warehouse Management (WM) end of support is calendared for 2025. A few of the components will be included in Stock Room Management in S/4HANA, but SAP recommends moving to the more robust Extended Warehouse Management (EWM) as users transition from SAP ECC. Since most warehouses won't have the functionality they need with only Stock Room Management, it's natural to consider a transition to EWM. However, how does an SAP EWM vs WM comparison stack up and which is the right option for your warehouse?
What is SAP WM?
SAP WM gives warehouses the tools they need to process goods movement and manage inventory. With SAP WM, operations can:
Establish and support the warehouse's structure
Determine optimal storage bins for stock
Locate bins for picking
Accurately manage stock transfers
Replenish stock
SAP WM interfaces with other SAP modules, such as Sales and Distribution, Quality Management, and Production Planning to share data for delivery and inspection documents and to provide raw materials for production.
What is SAP EWM?
SAP EWM is designed to manage complex warehouse processes and enhance operational visibility. In addition to the functionality of SAP WM, SAP EWM enables:
Storage and handling unit management
Yard management
Advanced replenishment
Cross-docking
Loading and unloading
Vehicle and transportation unit management
Slotting and rearrangement
Dynamic cycle counting
Labor management
Standard voice picking
Packing planning
Dock appointment scheduling
Scale integration
Kit to stock and kit to order
Analytics enablement
SAP EWM includes a material flow system, Transportation Management and Production Planning integration, a quality inspection engine, and Value-Added Services. In addition, SAP EWM includes a warehouse cockpit feature that allows operators to view the warehouse and track activities graphically. It also enables proper hazardous materials packaging, handling, and transportation.
Users will also have the option to use Embedded EWM (default with SAP S/4HANA) or Decentralized EWM. The decentralized model provides greater scalability, enabling SAP EWM to connect with multiple enterprise resource planning (ERP) systems and warehouse automation systems, the freedom to upgrade independent of SAP's roadmap, and enhanced reliability and uptime since the system can run independently of the ERP.
SAP EWM vs WM, A Side-by-Side Comparison
| | | |
| --- | --- | --- |
| Warehouse Management Feature | SAP WM | SAP EWM |
| Stock management at storage locations | x | x |
| Bin management | x | x |
| Placement strategies | x | x |
| Removal strategies | x | x |
| Pick logic | x | x |
| Replenishment | x | x |
| Standard RF technology | x | x |
| Storage unit management | x | x |
| Handling unit management | x | x |
| Yard management | x | x |
| Enhanced RF technologies | | x |
| Task and resource management | | x |
| Expected goods receipt | | x |
| Value-added services | | x |
| Opportunistic cross-docking | | x |
| Dynamic cycle counting | | x |
| Unloading and loading of transportation units | | x |
| Deconsolidation | | x |
| Slotting and rearrangements | | x |
| Labor management | | x |
| Task interleaving | | x |
| Voice picking | | x |
| Material flow system integration | | x |
| Analytics enablement | | x |
| Integration with SAP Transportation Management | | x |
| Dock appointment scheduling | | x |
| Standard weigh scale integration | | x |
SAP EWM vs WM: What Are the Differences?
When you compare SAP EWM vs. WM, you'll notice some differences in how they work. The primary difference is material master data. In SAP WM, it's covered by MM01 (Warehouse Management 1 and 2). In SAP EWM, however, there are two options. One is to use MM01 for certain transactions, and the other is to manage master data in the SAP EWM transaction /SCWM/MAT1. Also, master data exchanges no longer take place through the Core Interface (CIF), which becomes obsolete with SAP S/4HANA.
However, an SAP EWM vs. WM comparison must include the operations that get the most value from each warehouse management system. SAP EWM is capable of helping a warehouse efficiently manage a complex e-commerce operation. It automates bin management and supports voice picking, providing high-volume warehouses with greater efficiency, accuracy, and throughput. Its resource management capabilities enable tighter cost control. It also gives warehouses more flexibility than SAP WM, for example, mixed and layered pallets, advanced labor management for time tracking, shift management, and performance evaluations.
You also need to recognize that along with SAP EWM benefit pros, there are also some cons. Implementation and testing can be time-consuming and costly, and it may require extensive training for the warehouse team.
On the other hand, SAP WM provides a feature set more suited to warehouses that need basic functionality. It manages efficient stock processing, goods receipt, picking and putaway, and maintaining inventory systematically and cost-effectively. It's also simpler to implement and use.
SAP WM users considering the transition from SAP WM to SAP EWM will have much more functionality than in the past – but it may be much more than they need.
Another Warehouse Management Option
Warehouses transitioning from SAP WM with a move to SAP S/4HANA or in anticipation of SAP WM's end of support don't have to limit their options to SAP EWM. You can also choose a third-party solution that precisely addresses your operation's needs.
Pillir's Warehouse Management suite of mobile and web applications is designed with regard to industry best practices and provides essential functionality your warehouse needs:
Goods Movement, including Goods Receipt, Goods Issue and Transfer Posting
Pick, Pack and Ship
Door Maintenance
The apps, built on Pillir's low-code platform, are deployment-ready but easily customizable to your operation's unique requirements. Additionally, the apps work in SAP ECC and SAP S/4HANA environments, so you can deploy them at any time to make your transition to the cloud or a modernized ERP system smoother.
Furthermore, Pillir's platform enables you to deploy its Warehouse Management apps on any device, from rugged tablets or embedded devices from vendors like Zebra or Honeywell. Moreover, Pillir doesn't require additional licenses to add mobile capabilities.
In addition, Pillir knows you probably don't have an SAP-only environment. Enterprises often use Salesforce, Oracle, or other platforms – which don't integrate with SAP. Pillir allows you to create a fully integrated IT ecosystem for automatic data sharing and deeper insights into your operation.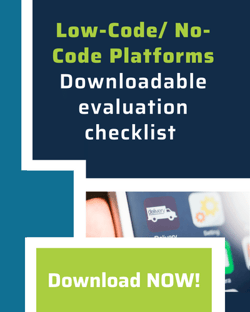 Pillir's pricing structure is also different from SAP EWM. SAP's pricing is based on the number of SKUs in a warehouse's inventory. This cost mounts quickly, particularly for warehouses that track thousands of SKUs. However, Pillir's price structure is based on the number of active users, which can cut your costs of a warehouse management system by 65 percent or more.
Which is the Right Solution for the Future of Your Warehouse? SAP EWM or WM?
If SAP's warehouse management roadmap is taking you to more bells and whistles than necessary and higher costs, considering a third-party warehouse management application may be the right move for your business. Of course, you need to choose a warehouse management suite with all the functionality, features, and flexibility you need at a price that suits your budget.
As the SAP WM support end date nears, you need to consider SAP EWM vs. WM differences, decide, and set a course to transition your business to a new warehouse management system. Contact Pillir to discuss your options.