Best Practice: How To Improve SAP Physical Inventory Processes
Inventory visibility is critical, both day-to-day and at year-end. Production planning and order fulfillment don't work without precise inventory data. Additionally, SAP physical inventory processes make end-of-year counts easier, enabling businesses to create an accurate balance sheet for financial purposes and tax reporting.
What is SAP Physical Inventory?
SAP allows a business to achieve an accurate count of stock. With SAP, enterprises can divide stock types and perform physical inventory counts on unrestricted-use stock in the warehouse and quality inspection stock. Companies can also create a separate SAP physical inventory document for special stock, such as tracking consignment items or returnable asset management. Businesses can also inventory blocked stock; however, they must first be transferred to other stocks that can be included in the physical inventory.
The SAP Physical Inventory Process
The process of completing physical inventory in SAP begins by creating a separate physical inventory document for the type of stock that you will count. Processes are different for SAP Warehouse Management (WM) and SAP Materials Management (MM) - those are compared here, but, in general, you have the option to carry out a range of physical inventory procedures:
Periodic inventory is a method in which every individual item must be counted on a specific date to confirm the information on the company's balance sheet. During this procedure, there can be no goods movement to ensure an accurate count.

Continuous inventory, where stock is counted over the entire year, requires each type of stock to be counted at least once.

Cycle count procedures involve counting stock at specified intervals based on the schedule set for each material

Sampling is an option in SAP Materials Management (MM) by counting randomly selected stocks on the balance sheet key date. If the difference between inventory records and the physical count is small or the counts match, the company assumes that inventory records as a whole are accurate.
When the count is complete, differences between physical inventory and inventory data are displayed according to quantity and value and at the plant, storage, and material level. You also have the opportunity to analyze discrepancies at the item level. At this point, you can double-check counts, and when they're final, post them to the back-end system so the finance department receives the data.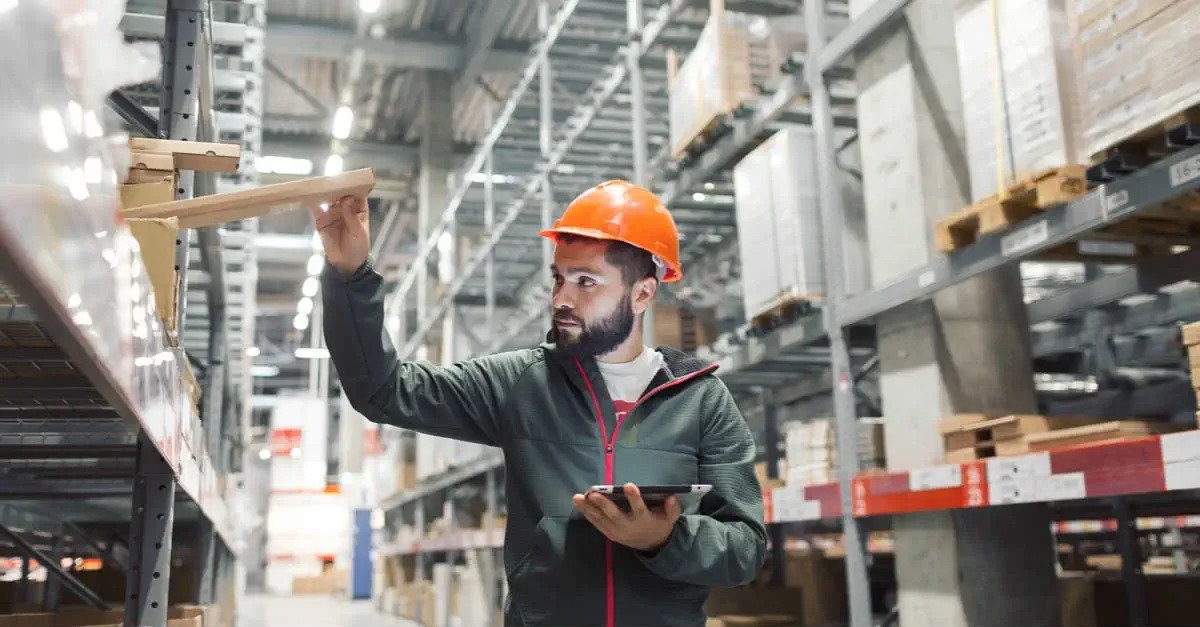 Adding Efficiency and Accuracy to the Count
Traditionally, the annual or periodic physical inventory count has been labor- and time-intensive. Employees hand-counted inventory, and then someone compared those counts to the data in the enterprise resource planning (ERP) system. This process is characterized by a significant risk of error. Employees could write the wrong number on a paper form, record data in the wrong place, or make mistakes traced back to fatigue. Discrepancies require recounts and reconciliation –– and added labor costs.
Replacing paper-based processes with mobile devices makes the process much more efficient. Instead of writing the results of a count on paper, employees scan barcodes or RFID tags and count if individual items aren't labeled. The information is immediately available to SAP, so, with the right app, the employee can receive a notification that there is a discrepancy and check again. This approach eliminates errors and minimizes time to discover differences in physical inventory and data in SAP.
Deploying Mobile Apps for Inventory Management in SAP is Easier Than You Think
The missing piece of an efficient process for many enterprises is a mobile app that gives employees the features they need to modernize supply chain management, including inventory counts. SAP WM or MM doesn't include mobile apps, so to digitize SAP warehouse and logistics operations, you need an additional solution.
Mobile apps like those you build from SAP Fiori templates may provide a solution. However, they're difficult to customize and maintain when SAP updates.
A cost-effective option to equip your team with mobile and web inventory management apps designed to work with SAP. Pillir has developed a suite of Warehouse Management apps that work on any mobile, rugged, or RF device. The apps that work out of the box in an SAP ECC or SAP S/4HANA environment leverage mobile devices' native features, such as the barcode scanner, camera, and GPS positioning. You can also have Pillir customize the apps for your unique processes or workflows. Additionally, the apps are built on Pillir's low-code/no-code platform and feature deep integration with SAP, so your development team won't have to create OData connectors.
Pillir's Inventory Manager app, as well as the other tools in the Warehouse Management suite, allow your team to save time while accurately updating inventory and providing real-time visibility into stock levels and discrepancies.
Want to know more about SAP Physical Inventory?
To learn more about digitizing physical inventory in SAP, contact Pillir.