Tips for Managing Production Order Confirmation in SAP
Manufacturers depend on effective warehouse operations. The well-run warehouse gives manufacturers space and orderly processes to store and manage raw materials and stock. The warehouse can also provide kitting and other value-added services to streamline production workflows. However, the benefits that the warehouse delivers to a manufacturing line are diminished without effective data sharing and communication. An important link between these two areas of an enterprise is the production order confirmation in SAP.
Why Production Order Confirmations in SAP Are Important
A production order defines where and when a specific quantity of raw material or parts a manufacturer will process. It also defines which components and sequence of operations the process will use and how order costs are settled
Specific production order confirmation functions include:
Recording quantities produced or scrapped and any quantity that needs rework
Tracking hours used for sub-assembly and assembly
Logging employees that produced the stock
Automatically posting goods issue, aka "backflushing" components, that decreases stock from the warehouse and goods receipt when production receives the materials it needs.


Workflows for Production Order Confirmation in SAP
SAP has optimized a workflow of creating production orders and confirmations, using data from within the enterprise resource planning (ERP) environment to streamline the process. Production orders pull data from the manufacturer's bill of materials (BOM) and routing data, which builds the list of components and operational data in the order. Initiating a production order also updates planned costs in SAP, and you can check production orders against components to ensure availability.
Confirming a production order typically uses T-code CO15. This allows you to consume raw materials or semi-finished goods or generate a confirmation document. You can enter the production order number and the yield quantity of the material and automate goods movement confirmation along with the production order confirmation. Next, you'll see the goods receipt for the material bound for production and the goods issue for consumption of the materials. When you receive a confirmation message, it will show the amount of successful goods movement and any amount that failed.
Best Practices for Production Order Confirmations in SAP
Before creating a production order confirmation in SAP, operators need to assign control keys that allow as many confirmations as needed or as milestone confirmations. You also need to confirm activities that are assigned to the work center. It's also important to check the order of confirmations to help employees follow the sequence in the task list, i.e., routing, master recipes, rate routings, or reference sets.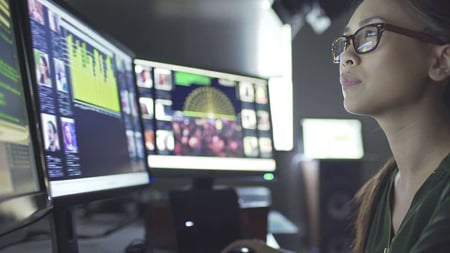 Also, to accurately backflush components, it's advisable to assign the components to the operations in the order task list or the task list master data. It's also recommended that you error out confirmations due to mistakes in backflush goods movements. You can manually correct these errors or reprocess failed movements later in controlling goods issued (COGI).
How to Reverse a Production Order Confirmation in SAP
It's not actually possible to reverse production order confirmations in SAP, but you can cancel them. You can use T-code CO13 in SAP Production Planning (PP), and SAP cancels the quantities, dates, employees, and other data that's been confirmed.
If an employee checks the wrong confirmation type when creating a confirmation, such as clicking partial or final in error, you can correct this with just a few steps. Enter the confirmation number or order number, and choose the operation number or phase number for the type you want to change. Enter the yield as "zero" or leave it blank. Then, select the correct confirmation type. Enter or correct the posting date, and, if needed, you can enter a comment. You also have the option to cancel the wrong confirmation and create a new confirmation for the production order.
Streamline Processes with Mobile Applications
In busy, dynamic warehouse and manufacturing environments, paper-based processes will interfere with efficiency and real-time access to data related to production order confirmations. Mobile applications eliminate the need for much of the paper manufacturers and warehouses have used in legacy processes designed to manage production orders, goods receipts and goods issues. Mobile apps allow employees to enter data at the point of task and work more accurately, quickly, and productively.
Although few people will dispute the value of mobile solutions in warehouse and manufacturing environments, finding a platform that supports mobile applications for your operation can be a challenge. Low-code solutions like SAP Fiori may provide some functionality. However, they're difficult to customize beyond adding or renaming a field or other minor changes. Additionally, a customized Fiori app may create more work for the development team to create new OData connectors when SAP updates.
To provide manufacturers and warehouse operators with an easier option, Pillir developed its Warehouse Management suite of mobile and web applications. This suite includes goods movement, inventory management, planning, and monitoring, as well as other functions that increase productivity.
Furthermore, employees can use Pillir apps on any mobile, rugged, or RF device out of the box or have Pillir customize them for your specific processes. Additionally, the apps are built on Pillir's low-code/no-code platform that features deep integration with SAP, so your team doesn't have to create OData connectors to use the apps with your SAP environment, whether you're running ECC or S/4HANA.
Mobile applications help manufacturers and warehouses get the most value from SAP's features and workflows by giving employees access to tech tools that enable access to orders and data entry capabilities on the spot.
Want to know more on
production order confirmation in SAP?
To learn more about managing production order confirmations in SAP and the easy way to deploy mobile apps to support SAP warehouse management systems, contact Pillir.